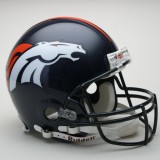 If you're a Peyton Manning fan you're a happy camper today! The game was all defense but the old man pulled out one more victory. I was pleasantly surprised and thought the commercials were a little better this year. I liked that there were more fun and zany ads, which was a nice change from the last 2 years. There also weren't as many early commercials released last week. I think that trend peaked 2-3 years ago and the $5 million for 30-second price tag probably has something to do with it; companies just can't afford to make multiple spots for a viral campaign.
The over-the-top Doritos and Snickers campaigns returned, no GoDaddy ad for the first time in several years, and everybody is talking about a Puppy Monkey Baby today. You can watch ALL the commercials from the game on this Ad Age link. Here are my favorites:
Avocados from Mexico (here) – This was my favorite. It had everything – humor, clever messaging, crazy costumes, etc. A great parody of American culture and seamless delivery on the product message.
T-Mobile "Restricted Bling" (here) – Genius! Great way to capitalize on a popular song and artist with Drake and the writing was hilarious. Relevant, funny and gets the point across. T-Mobile definitely won for best brand, the Steve Harvey commercial was also very good.
Doritos "Ultrasound" (here) – Doritos does it again with a crazy (perhaps shocking) scenario that made everyone in the room laugh. Very creative and what you expect from this brand.
Marmot "Love the Outside" (here) – I've never heard of Marmot, but this commercial had a funny twist to deliver the message in the end. It held my interest and introduced the product & brand in hilarious fashion, unlike the next one…
Mountain Dew "Puppy Monkey Baby" (here) – What The …… ?!? haha I don't even know what to do with this one. I personally didn't think it was that great, that it's just dumb. But… it's so dumb & outlandish it's probably the most memorable, so in the end it delivered!
Some other ads that deserve honorable mention were the NFL Super Bowl Babies and Amazon Echo Party. I thought both of those were very well done, but this year belonged to zany off-the-wall spots. What were some of your favorites? What did I leave out? Let me know what you think.