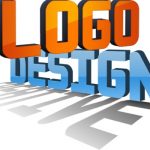 So what's in a logo anyway? As it turns out there's a lot! It's one of the most complex marketing items to design. The trick with a logo is to keep the design simple and elegant but communicate multiple things. Along with a website, a logo is one of the most important branding elements you can have. The website is the information hub and "body" of a company, but the logo is the face, the first impression that establishes the brand and essence of the company.
It's important to have a professional logo designed that can withstand the test of time and represent your brand for many years to come. If you intend to grow your business, a professional logo design is vital. It's usually easy to tell when a logo is homemade or an online template. Of course, if you're a startup company and need something cheap to get by for 1-2 years that's OK, but to look like a polished company or bigger and better than your competitors, you need a logo designed by a team of professionals. That way you not only receive the benefits and advantages of their marketing experience and knowledge, but also their business acumen and advice. A good logo creates brand awareness, builds trust and improves recognition and recall of the company.
Here's a quick guide of important items to keep in mind outside of basic design:
Face of the Brand – A logo is the calling card of the company. It should be motivating and memorable. It should include or be a symbol or image that can be widely recognized as a specific brand set apart from competitors.
Personality – The look and feel of the logo must match and communicate company personality. A logo is ideally designed during a thorough branding exercise to study and capture the emotions & traits a company represents and its business approach. Do your employees and services represent something bold & eclectic or smooth & reliable?
Industry – Along with matching the company personality, the logo should also communicate the industry you're in. If you're a marketing or design firm, it needs some flair. If you're an accounting firm, it needs to be conservative. Icons and symbols can be used to represent different industries, as well as different fonts that emote a specific feel.
Psychology – Logos are very psychological. A logo should not simply be centered around what the CEO or management team envisions, but also the public perception. Colors have meaning. Different fonts and design elements such as curved lines, blocks and negative space all create different connotations that incite memories and thoughts. Always play devil's advocate and consider the psychology of a logo design.
Keep it Simple – in the end, a logo can only communicate so many things. It may be representative of the brand personality with colors and design, but be difficult to decipher the products, or vice versa. At W-Squared, we always ask the clients to step away for a bit once the choices have been narrowed down and come back for a fresh holistic evaluation. Trying to include everything a company does or a brand represents could make the logo too complex, but it needs to capture 2-3 things pretty well. It must be legible and easy to "get." It also has to work in both color and black & white, translate across multiple print and digital backgrounds, and have clear visibility in multiple sizes.
Designing a good logo is one of the most complex processes in marketing. At W-Squared Marketing, we'll help you sort through all the different meanings and design variances that communicate your best brand message.