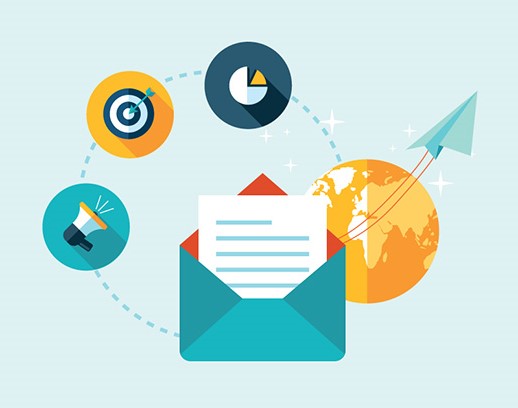 Businesses depend on email marketing as the staple of their branding, e-newsletters and email blasts are the #2 tactic for business-to-business (B2B) marketing behind tradeshows and in-person marketing. Yet many marketers and companies misuse email in a way that ultimately alienates customers and doesn't provide the proper branding and sales results they need. At W-Squared Marketing, we help clients avoid a few simple mistakes:
Poor Segmentation – Segmentation is crucial to relevancy, and in email marketing relevancy equals results. Blind mass e-blasts are not nearly as effective as they used to be, new technology and data allow for easy segmentation based on factors such as age, gender, geography, etc. Imagine the return on a message custom-tailored to an audience not only by demographics but also by behaviors. Segment your lists and marketing database using multiple traits to make your message resonate and improve readership.
Generic Content – Make your email more personal with a humorous, localized, or emotional approach, or by creating a special offer. By pulling in demographic and behavioral data, along with your customers' interests, you can deliver compelling and relevant information in a way that stands out. Facts are always important, but don't be afraid to use your own voice. Don't forget to include a Call to Action that will speak directly to the viewers' needs as well.
No Value – Give your email the "so what" test. Are you sending information that your customers and prospects will find valuable? Will it entertain them? Help them at their daily jobs? E-newsletter content should not only be tailored to the audience; it needs to provide a benefit to read it.
Irrelevant Timing – When your email timing never relates to customer behavior, you run the risk of communications that feel less like a conversation and more like a monologue. You want to come as close as you can to replicating the benefits of an in-person experience: Has your customer clicked something? Bought something? Visited your booth or attended a recent event? Triggered emails based on this type of information can make your timing more relevant.
Failure to Fine-Tune – It's easy to skip monitoring and measuring e-blast results after all the time spent designing, writing and distributing it. Only 29% of marketers look at ROI metrics to evaluate email effectiveness. But without measuring, you'll fail to understand what's best for your customer, and you'll fall behind your competitors. Test different variables within your campaigns- subject lines, friendly "From" names, content, and even the email "From" address. Track measurements, including the number of emails sent, deliverability rate, number of emails opened, number of click-throughs, number of unsubscribes, conversions, and ROI. Only by measuring can you improve each send and keep your email marketing campaigns effective.