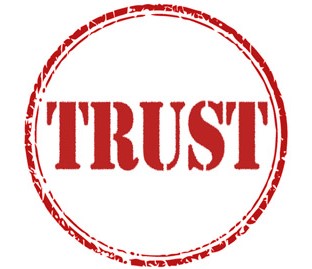 Even in the current digital age, business is built on relationships. And relationships are built on one thing – Trust. To build a successful brand, your customers must trust you. Comfortability, brand loyalty and trust don't happen overnight, any brand takes time to develop.
Think back to the days before Amazon grew into the retail giant it is today. Back then, if you went shopping at a mall or a big store, you did so knowing that those stores might not have the exact item you needed. The growth of e-commerce in the mid-2000s helped alleviate that issue, but it also introduced hefty shipping fees and long delivery times.
Today, people have access to a seemingly infinite number of items in virtually every color, variation, and size within a couple of clicks. Because Amazon's customer experience is so consistent and convenient, it allows customers to build a relationship with the brand that's deeply rooted in reliability and conviction. Customers use Amazon knowing the company will meet their needs, solve their problems, and conserve their resources (time, money, etc.). Amazon has executed exceptional branding. That is the immense value of earning customers' trust and loyalty.
Where does your brand stand with customers and prospects? At W-Squared Marketing, we ask four main questions to help assess the level of brand trust:
Do customers know exactly what they'll get when they come to your brand?
Are they willing to almost instinctively buy into your new ideas and forgive your mistakes?
Do they exhibit higher rates of loyalty and stronger repeat purchase patterns?
What gaps exist in your business that could hurt your ability to build trust?
If you're unsure about any of the questions, you need to invest time into identifying areas where you can better cultivate and foster feelings of trust with your customers. The benefits can be enormous, and that investment can go a long way toward mitigating the risks and costs associated with perpetually investing in new customers. It's much easier and more profitable for a company to live by the 80-20 rule, where 80% of sales comes from 20% of the customers.
Just ask Comcast, JC Penney, BP, and Bank of America – all of which have spent billions over the last few years in marketing and advertising to improve their brand's perception and rebuild trust with stakeholders, with mixed results. If you cultivate brand trust correctly, your company won't need to constantly throw piles of money at rebuilding and repairing trust with customers.